Calendar of Events
Meeting Information
January 29, 2016
Time: 7:00pm
Union's Fellowship Hall
Weekend to Remember Getaway
May 20-22, 2016
Registration starts: 5:00pm Friday
Reston, VA
In the news
Tamika Crawl-Bey - Panitch Schwarze Belisario & Nadel LLP welcomes the firm's newest Associate, Tamika A. Crawl-Bey. An engineer, registered patent attorney, and holder of both an M.B.A. and a J.D., Tamika focuses her practice on domestic and foreign patent prosecution, patent portfolio management, and intellectual property counseling.See more...


This month anniversaries
The Salaams - Celebrating years of marriage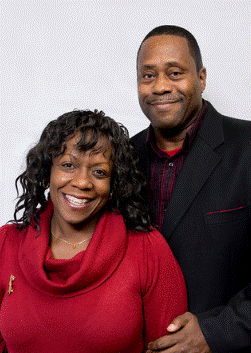 The Moores - Celebrating 38 years of marriage
Prayer
The Living Our Vows Everyday[LOVE] Ministry Small Group Experience will guide couples through engaging and thought-provoking conversations that will lead you and your spouse towards a stronger, healthier, and ultimately, more satisfying marriage.

Tim and Tamika Crawl-Beys are your facilitators. Currently, the group is exploring study materials from the book "Sacred Marriage" by Gary Thomas.
Marriage Enrichment Openings - If you would like to be involved in a small group ministry where you can enhance your marriage relationship on a monthly basis through fellowship, pray and gain support from other couples, we invite you to be a part of our Union group. We'd love for you to be a part of the team. (Church membership is not required and at the same time welcomed)